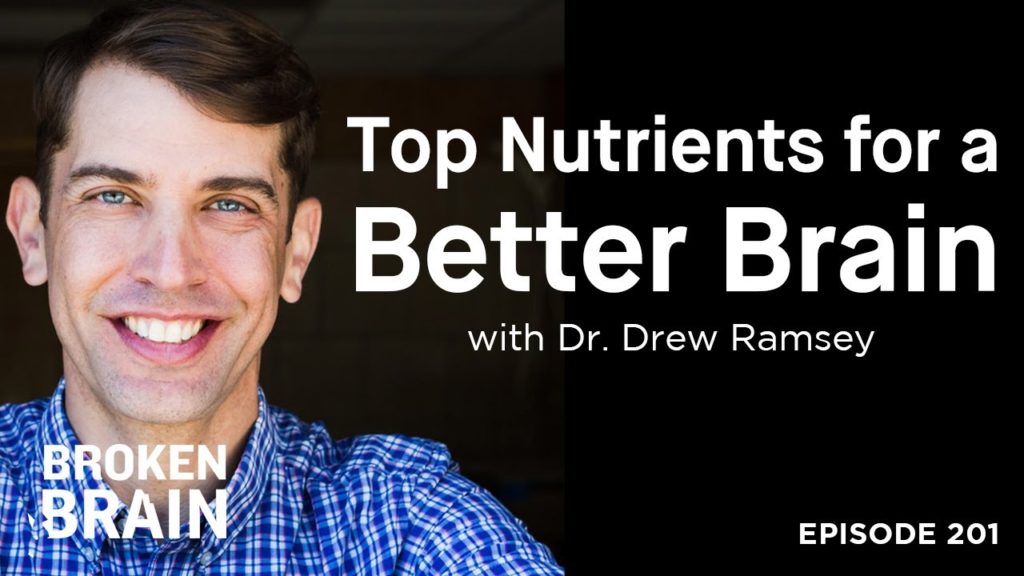 I've been on a mission to both create authentic connections and share more information about mental health and fitness with more people. But, obviously, we don't learn much about creating content or digital marketing in medical school. Several years ago, I met Dhru at a conference – I can still visualize the outdoor patio table we sat down at – to get to know each other more IRL and to discuss life, goals, and being a physician in the digital space. He really emphasized to me the importance of my work on social media…one of those conversations that hit me in just the right place at just the right time.
I love that Dhru asked me about iron because no one usually does and because of the instant response we got…dozens of people writing in with questions about iron.
Dhru and I had a great time recording this podcast episode. This is my second time sitting down with Dhru for Broken Brain and it's always a great conversation. This time, we discuss my new book, Eat to Beat Depression and Anxiety,
We start off by delving into my personal journey that led me to nutritional psychiatry. Then we explore several high quality studies, underrated nutrients, and tips for introducing new foods (especially seafood!) into your diet.
I hope you'll find this podcast episode meaningful and full of useful information. It was a fun one to record!
You can listen to it on Apple or Spotify.
SHOW NOTES:
[06:14] My personal journey that led me to nutritional psychiatry
[10:55] Two pivotal studies that made me realize
[16:50] Why I made sure include iron in my new book
[19:52] My favorite high iron food to eat
[21:30] How I started eating seafood after being vegetarian for years…
[24:25] A few tips for people who want to started eating fish
[26:11] Listen for how much seafood I serve my family each week
[28:05] How we came up with the nutrient food scale that focuses on brain health
[34:11] Listen to hear my favorite dark chocolate brand
[37:10] Which country eats watercress every day?
[39:30] The deal with kale and the division in the wellness world
[49:00] The foods I know are healthy but can't get myself to eat
[54:00] Why Choline matters
[56:35] This underrated nutrient plays a role in brain health
QUOTES
[13:40] "No matter how educated folks are, we don't make a connection between what we eat and our mental health"
[25:49] "I would challenge people…think about seafood being one of your main protein sources"
[30:36] "These power players…are there to serve… as a real archetypal example"
[33:55] "I want dark chocolate to be part of your daily existence because it's delicious, it's great for your brain and it's packed with nutrients."
[42:14] "Kale is the definition of a low oxalate green"
[48:07] "I think what the new book Eat to Beat Depression and Anxiety really tries to do is ask people to kind of elevate or transcend this diet culture that's really emerged in the wellness world"
[59:53] "I want people to know to use more of them (spices) and be more adventurous with them because spices and…herbs have lots of lots of minerality and nutrients to them"