Learn more about your team
About Drew Ramsey
Drew Ramsey, M.D. is a psychiatrist, author, and farmer. He is a clear voice in the mental health conversation and one of psychiatry's leading proponents of using nutritional interventions. He is an assistant clinical professor of psychiatry at Columbia University College of Physicians and Surgeons.
He founded the Brain Food Clinic in New York City, offering treatment and consultation for depression, anxiety and emotional wellness concerns. The clinic incorporates evidence-based nutrition and integrative psychiatry treatments with psychotherapy, coaching, and responsible medication management. Using the latest in brain science, nutrition and mental health research, and an array of delicious food, the clinic helps people live joyful, fulfilled lives. His recently launched ecourse Eat To Beat Depression helps patients and families boost mood and their brains nutrition.
Dr. Ramsey is a compelling keynote speaker and conducts workshops nationally. His media work includes two recent TEDx talks, BrainFork and Brain Farmacy, a video series with Big Think, and the BBC documentary Food on the Brain. His work and writing have been featured by The New York Times, The Wall Street Journal, The Huffington Post, Atlantic.com, Prevention, Lancet Psychiatry, and NPR, which named him a "kale evangelist." He is a member of the Well+Good Wellness Council, the editorial board of Medscape Psychiatry, and the co-founder of National Kale Day.
He is the author of three books, most recently the award-winning cookbook Eat Complete: The 21 Nutrients that Fuel Brain Power, Boost Weight Loss and Transform Your Health (HarperWave 2016). His recent bestseller 50 Shades of Kale (HarperWave 2013) made this superfood accessible to thousands. The Happiness Diet: A Nutritional Prescription for a Sharp Brain, Balanced Mood and Lean, Energized Body (Rodale 2011) explores the impact of modern diets on brain health.
Dr. Ramsey is a diplomate of the American Board of Psychiatry and Neurology. He completed his specialty training in adult psychiatry at Columbia University and the New York State Psychiatric Institute, received an M.D. from Indiana University School of Medicine and is a Phi Beta Kappa graduate of Earlham College. He lives with his wife and two children in New York City and on their 127 acre organic farm in rural Indiana.
EDUCATION AND TRAINING
Board Certified American Board of Psychiatry and Neurology
Adult Psychiatry: Columbia University/New York State Psychiatric Institute
Internship: New York Presbyterian Hospital
Doctor of Medicine: Indiana University School of Medicine
B.A. Biology: Earlham College, Phi Beta Kappa
MEMBERSHIPS
American Psychiatric Association
International Society for Nutritional Psychiatry Research
The Author's Guild
The American Society of Nutrition
Phi Beta Kappa
SPECIALTIES
Clinical Treatment of Depression and Anxiety
Nutrition and Mental Health
Alternative and Complimentary Treatments of Mood Disorders
Psychodynamic Psychotherapy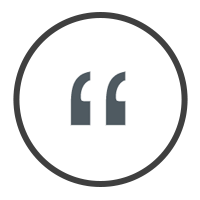 "Dr. Ramsey delivered an awe-inspiring message with an uncanny ability to connect with attendees. It was clear he was thoughtful in his delivery and had clearly spent time crafting his presentation to specifically target our audience while remaining true to his key message of brain health. Brain health and body health are inextricably tied together and Dr. Ramsey drove that message home with passion and positive energy. I would strongly recommend that everyone, in any industry, consider Dr. Ramsey's amazing message."
Bret Erickson
President & CEO – Texas International Produce Association
About Samantha Elkrief
Samantha Elkrief, LMSW brings a unique clinical experience and training as a social worker, holistic medicine health coach and healthsupportive chef. She specializes in change and her toolkit is unique to help you find a place of contentment and joy with food. She is an expert in plant-based and vegan diets, and an unparalleled ally for creating brain food recipes for clients with food sensitivities, allergies, and intolerances. Along with a masters degree in social work from Columbia University, she is a certified health coach and graduate of the Institute for Integrative Nutrition and trained at The Natural Gourmet Institute.
EDUCATION AND TRAINING
Stony Brook University, BA
Columbia University School of Social Work
Institute for Integrative Nutrition
Natural Gourmet Institute Apprenticeship
Mindfulness Based Stressed Reduction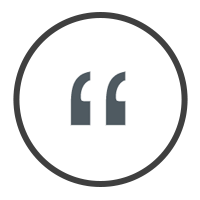 "Before working with Samantha, dealing with health issues was a source of anxiety for me. I felt confused, frustrated, and afraid. Within one or two sessions I was able to start relating to my health in a different way. Because of her partnership I found great doctors, got to the bottom of my health challenges, and it became fun and enjoyable to take better care of myself. Samantha brings light, joy, and love to what can otherwise feel like a dark and difficult process."