About Drew Ramsey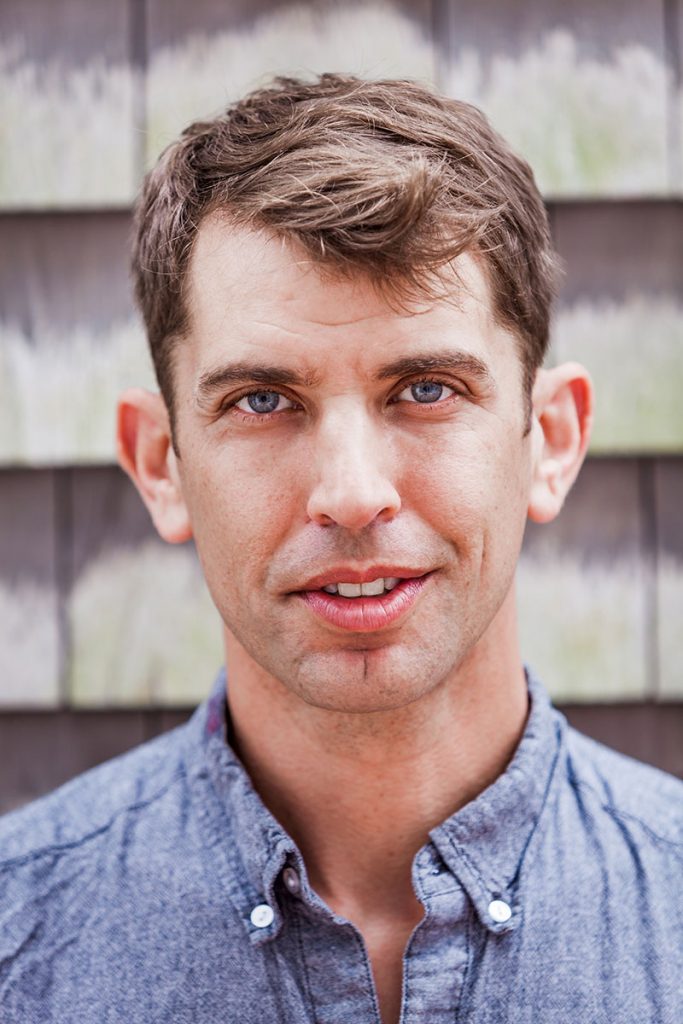 Drew Ramsey, M.D. is a psychiatrist, one psychiatry's leading proponents of Nutritional Psychiatry and author of Eat To Beat Depression and Anxiety (HarperWave 2021). He is an assistant clinical professor of psychiatry at Columbia University College of Physicians and Surgeons.
He founded the Brain Food Clinic in New York City, offering treatment and consultation for depression, anxiety and emotional wellness concerns. The clinic incorporates evidence-based nutrition and integrative psychiatry treatments with psychotherapy, coaching, and responsible medication management. Using the latest in brain science, nutrition and mental health research, and an array of delicious food, the clinic helps people improve their mental health and mental fitness. His team offered the first Nutritional Psychiatry Clinician Training helping hundreds of mental health clinicians learn the evidence and clinical methods to effectively use nutrition.
Dr. Ramsey is a compelling keynote speaker and conducts workshops nationally. He co-hosts Friday Sessions, an IGTV series on male mental health for Men's Health Magazine and delivered three recent TEDx talks, a video series with Big Think, and the BBC documentary Food on the Brain. His work and writing have been featured by The Today Show, CBS Sunday Morning, The New York Times, The Wall Street Journal, The Atlantic, Lancet Psychiatry, and NPR. He is on the editorial board of Medscape Psychiatry and the advisory board of Men's Health.
He is the author of four books concerning food and mental health, including the award-winning cookbook Eat Complete: The 21 Nutrients that Fuel Brain Power, Boost Weight Loss and Transform Your Health (HarperWave 2016), the bestseller 50 Shades of Kale (HarperWave 2013) and The Happiness Diet: A Nutritional Prescription for a Sharp Brain, Balanced Mood and Lean, Energized Body (Rodale 2011) which explores the impact of modern diets on brain health.
Dr. Ramsey is a diplomate of the American Board of Psychiatry and Neurology. He completed his specialty training in adult psychiatry at Columbia University and the New York State Psychiatric Institute, received an M.D. from Indiana University School of Medicine and is a Phi Beta Kappa graduate of Earlham College. He lives in Jackson, Wyoming with his wife and two children.
Education & Training
Board Certified American Board of Psychiatry and Neurology
Adult Psychiatry: Columbia University/New York State Psychiatric Institute
Internship: New York Presbyterian Hospital
Doctor of Medicine: Indiana University School of Medicine
B.A. Biology: Earlham College, Phi Beta Kappa
Memberships
American Psychiatric Association
International Society for Nutritional Psychiatry Research
The Author's Guild
The American Society of Nutrition
Phi Beta Kappa
Specialties
Clinical Treatment of Depression and Anxiety
Nutrition and Mental Health
Alternative and Complimentary Treatments of Mood Disorders
Psychodynamic Psychotherapy
---
"Dr. Drew Ramsey's commitment to creating a natural, harmonic relationship between what you fuel your mind with and how healthy it grows is groundbreaking. His commitment to one's mental health and how much of it can be connected to essentials from nature is the kind of research and connection we need to better our own health and the nature we all share. We all can benefit from his work and his thoughtful authorship."

tracy anderson
Fitness Pioneer and Creator of the Tracy Anderson Method
Samantha Elkrief, LCSW, is a therapist and health coach. Samantha's therapeutic style is trauma-informed, relational, action-oriented and experientially based. She is trained in Internal Family Systems (IFS), Cognitive Behavior Therapy (CBT), Mindfulness-Based Stress Reduction (MBSR), Non-Violent Communication (NVC), and Nutritional Psychiatry, and incorporates mind-body practices and somatic awareness into her clinical work.
Samantha helped co-create and produce the first Nutritional Psychiatry training, as well as our e-course, Eat to Beat Depression. She is also co-lead of the clinical team at the Brain Food Clinic.
Samantha specializes in working with individuals struggling with anxiety, depression, mood disorders, ADHD, addiction, and those navigating medical health concerns. She also helps clients improve their communication, emotional intelligence, self-awareness, self-compassion and acceptance, and connection with themselves and their bodies. Samantha works with people new to therapy as well as those who have experience with treatment and are looking for the right alliance and fit for the next step in their journey.
Samantha also focuses much of her work on couples in various stages of their relationships, including those in ethically non-monogamous relationships or curious about ENM, on improving communication and connection, preparing for relationship transitions like marriage, children or consciously uncoupling, and concerns or desires around sex and intimacy.
Samantha received her Master's Degree in Social Work from Columbia University and her health coach certification from the Institute for Integrative Nutrition. She is licensed as a therapist in NY and Florida and provides coaching worldwide.
She regularly appears as a guest on podcasts and her work has been featured in the New York Times, NY Post, MindBodyGreen, Refinery 29, Social Work Today, Eat Up New York, and on NBC.
Education & Training
Stony Brook University, BA
Columbia University School of Social Work
Institute for Integrative Nutrition
Natural Gourmet Institute Apprenticeship
Mindfulness Based Stress Reduction
Beck Institute, CBT for Depression
Internal Family Systems Circle
Somatic Experiencing
Specialties
Clinical Treatment of Depression and Anxiety
Nutrition and Mental Health
Coaching
Nonviolent Communication
Plant-based diets
Mindfulness and other wellness practices
Relationships, including ethical non-monogamy
---
"Before working with Samantha, dealing with health issues was a source of anxiety for me. I felt confused, frustrated, and afraid. Within one or two sessions I was able to start relating to my health in a different way. Because of her partnership I found great doctors, got to the bottom of my health challenges, and it became fun and enjoyable to take better care of myself. Samantha brings light, joy, and love to what can otherwise feel like a dark and difficult process."
About Xiaojue Hu
Xiaojue Hu, MD is a psychiatrist, therapist, and researcher. She is an assistant clinical professor of psychiatry at New York University School of Medicine, where she conducts psychedelic research investigating the impact of psilocybin on depression.
Dr. Hu incorporates a humanistic, holistic approach to psychiatric practice through psychotherapy and responsible medication management. She has an insight-oriented, trauma-informed style that aims to treat clients from a whole perspective, integrating considerations on diet, lifestyle, beliefs, sociocultural contexts, as well as neurochemistry. Her areas of expertise and interest include cultural psychiatry (such as issues around identity, migration, race), women's mental health, spirituality, and integrative approaches to mental health. Dr. Hu is also trained in psychedelic integration therapy and Focusing, a mind-body therapeutic approach.
Dr. Hu is a diplomate of the American Board of Psychiatry and Neurology. She completed her adult psychiatry residency and fellowship in psychosomatic medicine at NYU. She is a graduate of the Program in Liberal Medical Education at Brown University, where she received her M.D. and a B.A. in comparative literature. She has appeared on podcasts and radio shows, and has also been featured in GQ and World Journal.
Education & Training
Board Certified American Board of Psychiatry and Neurology Adult Psychiatry: New York University School of Medicine
Doctor of Medicine: Warren Alpert Medical School of Brown University B. A. Comparative Literature: Brown University
Specialties
Clinical Treatment of Anxiety and Depression
Nutrition and Mental Health
Cultural Psychiatry
Psychedelic Integration
Focusing-oriented psychotherapy
Psychodynamic psychotherapy
About Tanmeet Sethi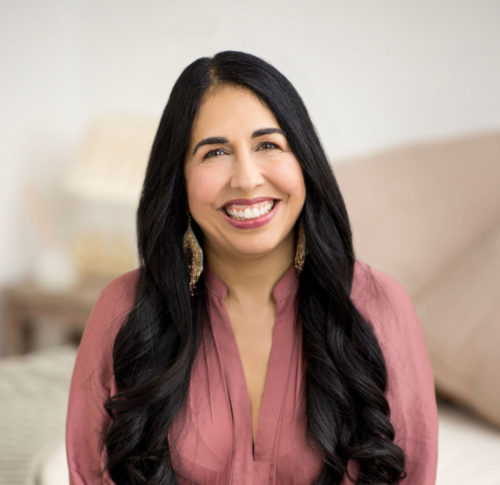 Tanmeet Sethi, MD is an Integrative Family Physician who has been practicing primary care in underserved communities for the last 25 years, is trained in Psychedelic Medicine, is an Assistant Clinical Professor at the University of Washington and does group work in trauma globally as faculty for the Center for Mind Body Medicine. She is also a published author (Joy Is My Justice, Hachette, 2023) and TEDx speaker. Tanmeet has expertise in the full scope of Integrative Medicine including endocrine and hormonal imbalances, gut health, mental health and autoimmune disease as well as extensive experience in addiction, complex mental health, pre and post-natal care. She has been deeply involved in wellness programs for fellow physicians, residents, and health care professionals. She is passionate about group work and has facilitated groups globally in settings of widespread trauma teaching mind body medicine skills.
Tanmeet has worked both on the frontlines of the most marginalized communities as well as globally with victims of school shootings, survivors of hurricanes, citizens impacted by police violence, and psychologists in Ukraine under attack. As a mother, she has received the impossible news that her youngest son has a fatal degenerative disease and as a Sikh, Desi woman raised in the American South, she has deeply felt the pain of separation, fear, and racism.
And now she brings her expertise to our group to continue her work in Integrative and Psychedelic Medicine and is available for consultations both for patients and physicians who are searching for root cause approaches to their health, feel disconnected or out of balance, emotionally or physically.
Education & Training
Board Certified: American Board of Family Medicine
Integrative Medicine Fellowship at University of Arizona with Andrew Weil
Certified in Functional Medicine through IFM (Institute of Functional Medicine)
20 years of experience as faculty in residency and fellowship training
Certification in Psychedelic Medicine through CIIS (California Institute of Integral Studies) and Ketamine Training (Polaris Institute)
Faculty for Center for Mind Body Medicine
Primary researcher at University of Washington on Psilocybin study for Burnout and depression in clinicians related to COVID pandemic
Doctor of Medicine: Rush Medical College, Chicago, IL
BA: Northwestern University, Evanston, IL
Specialities
Care of BIPOC communities
Clinical treatment of depression and anxiety
Tools for thriving, spiritual counseling, and burnout prevention/attention in medical professionals
Psychedelic integration
Use of ceremony and ritual in medicine
Group work
Functional Medicine Consultation (inclusive of autoimmune disorders, gut health, mental health, mitochondrial disorders, mental health)
About Hannah Meier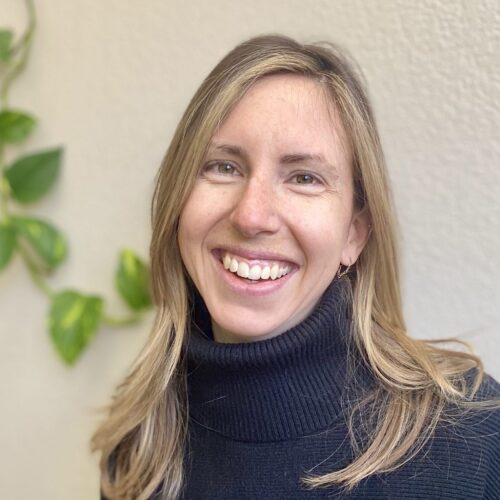 Hannah Meier, Psychiatric Mental Health Nurse Practitioner (PMHNP), is a therapist and medication provider. Her therapeutic style is relational, insight-oriented, and trauma-informed. Hannah is trained in ketamine-assisted psychotherapy (KAP) and psychedelic preparation and integration. She believes that individuals have an innate capacity to heal and sees her role as a collaborator and catalyst in this process.
Hannah welcomes patients of all backgrounds and specializes in depression, anxiety, ADHD, bipolar disorder, life transitions, and existential distress. She assists patients to understand the message behind their symptoms and reduce symptomology through a blend of therapy, medication, lifestyle modifications, self-compassion and improved communication.
Hannah received her Doctor of Nursing Practice from University of Utah and is licensed in Utah and Wyoming. Her work is informed by a BA in Sociology and Anthropology and interest in the sociology of drugs, and the social significance of drugs to cultural themes of exclusion, control, inequality, and wellness.
Education & Training
Doctor of Nursing Practice: University of Utah
BSN: Regis University
BA Sociology and Anthropology: Middlebury College
Ketamine Assisted Psychotherapy: Polaris Insight Center
Yoga and meditation: Yandara Yoga Institute
Specialities
Psychodynamic psychotherapy
Treatment of anxiety, depression, and ADHD
Lifestyle modifications for mental health
Psychedelic preparation and integration
Ketamine-assisted psychotherapy (KAP)
About Emilie Berner
Emilie Berner, MA, IHC, is a health coach and chef. She has expertise teaching cooking & nutrition, and works with clients to better manage their health through dietary and lifestyle adjustments. Her coaching approach offers partnership, structure, accountability, and empowerment. She leverages the neuroscience of behavior modification, tools of mindfulness and open curiosity, as well as reflections and goal setting to create sustainable shifts so that her clients can live the way they want to.
Emilie received her Masters Degree in Food Studies from New York University, and her health coaching certification from Duke Integrative Medicine. She trained at The Natural Gourmet Institute for Health Supportive Culinary Arts, and is the Chef & Coordinator at NewYork-Presbyterian Hudson Valley Hospital's Teaching Kitchen, where she also manages the organic garden.
Education & Training
Barnard College, BA
New York University, MA
Duke Integrative Medicine, IHC
Natural Gourmet Institute, Chef
About Alex Kariotis
Alex Kariotis heads Operations and PR at Drew Ramsey MD. She graduated from University of Wisconsin, Madison with a bachelor's degree in Communication Arts and has a professional background in marketing. Alex has an Integrative Nutrition Health Coach certification from the Institute of Integrative Nutrition and is working on a Master's degree in Integrative Nutrition from Maryland University of Integrative Health.
Education & Training
University of Wisconsin, Madison BA
Institute for Integrative Nutrition